Most decorated living navy seal
navy

Jim Hillman USN and now Retired
On Tue, Jun 8, 2010 at 10:22 AM, Hillman, Jim wrote:
Doc,
I am writing to you to find out where I might find some pictures of my father, Jim Hillman from UDT 21. He graduated Class 26 UDTIR. He was with UDT 21 for 12 years from 1960 til his retirement in 1972.
The only pic we have is the graduating class photo from 1960. You will find this in Marcinko's book "the Real Team". You seem to be the guy on the web who has the most as far as archives are concerned. All the pictures he had were stored in a box that the rats pissed and pooped on and he ended up throwing the whole mess away some years ago.
This is something I am taking upon myself for posterity. My dad is alive and well at 75 years. I thought it would be a nice gift for him to retrieve some photos of the past.
Jim Hillman Jr.
-----Original Message-----
From: Erasmo Riojas
Sent: Tuesday, June 08, 2010 9:17 PM To: Hillman, Jim
Subject: Re: My father
I have put out emails to the UDT SEAL Assn and other teamates. I hope we can find some pictures of your dad.
Too bad the mice got to his stuff.
your friend
Doc Riojas Pearland TX
On Wed, Jun 9, 2010, Hillman, Jim wrote: I'll send you what I have tomorrow.
-----Original Message-----
From: Erasmo Riojas
Sent: Wednesday, June 09,
To: Hillman, Jim
Subject: Re: My father
You are welcome.
hey, send me that class picture and also a present picture of your father for www.sealtwo.org
thank you very much
rio
from: Erasmo Riojas
to:"Hillman, Jim"
date :Wed, Jun 9, 2010
Subject Re: My father
thank you, take your time
rio

Jim Hillman UDT-21


SEAL Team ONE somebody got a better photo? please send it to me at docrio45 [at} gmail DOT com com
SO2 Clark Schwedler, ST-4, KIA on 5 April 2007 in Anbar, Iraq, photo taken from the BLAST 1st 1/4 2007
Navy SEAL building named
after a man with local ties By TRACI L. WEISENBACH
Tribune Staff Writer
There are many ways to honor someone for what they've contributed — a plaque, a watch, a statue. Naming an entire building after someone, though, is an ultimate honor.
Some Huron County residents traveled to Little Creek, Va., this spring to attend a dedication of a new Navy SEAL headquarters building, which is named after their nephew, Special Warfare Operator 2nd Class Clark Schwedler.
Huron County District Court Judge David B. Herrington, attorney John Schwedler and Bad Axe Area District Library librarian Mimi Herrington traveled to the ceremony to be with Clark's parents, Susie and Joe, and siblings, Kate Kokotovich and Tom Schwedler. Clark grew up in Crystal Falls, where his parents still live.
Harold T. Hall Photos

Lt. to Rt.Standing: Roger Clancy, Arthur Garrison. Kneeling: Harold T. Hall, Ens. Pat Dolliver, Evans, Bill Harding "Dolliver's Divers" Boat Crew while in R&D at Ft. Pierce FL.
Roger Clancy
We have been informed that Roger Clancy passed away 28 June 2006. He training in Ft Pierce (Class 4) and served from 1943 through 1945 in NCDU and UDT-4. No further details are available.
This email is in reply to the above UDT-SEAL Assn short note regarding Roger Clancy. Roger was in UDT 5, not UDT 4 (this is correct) . I am saddened to hear of his death. Roger was in my rubber boat crew. Our commanding officer was Ensign Pat Dolliver. We were known as "Dolliver's Divers". The name came from an accident that we had during training. We were coming in from the sea, paddling toward shore with a load of bangelore torpedoes when a wave flipped over our rubber boat. We spent the rest of the day trying to find those five foot sections and thus became "Doliver's Divers"! We stayed in Fort Pierce after our training, in R&D, and worked on several projects dealing with small rocket projectiles, etc.
We shipped out to the Pacific in UDT 5 under Commander Kauffman. Roger participated in four pre-invasion actions starting with Saipan (the first major swimming reconnaissance in the Pacific), and Tinian in the Mariana Islands, followed by Leyte and Mindoro in the Philippine Islands. Roger was gifted with great lungs and could hold his breath underwater for up to four minutes. Roger later did a lot of marathon running, and attended several of our reunions over the years. Roger lost his wife, Helen, a few years back and that really took the spark out of his life. I talked with Roger a few months back, hoping he would be able to attend our next reunion in San Diego, but he told me that physically, he just could not make it. I will miss him.
Harold Hall PO Box 252 N. Eastham MA 02651 Hallu49 [at] aol DOT com

photos compliments of :Harold T.Hall
Lt to Rt:Roger Clancy, Bill Harding, Harold T. Hall, Bob Foxwell
at Ft. Pierce after returning from overseas
Jim " Old as dirt" Barnes
These photos below were taken at the American Legion on 4th Street on May 29th celebrating Memorial Day 2006.
My dad's name is Jim Barnes, "Older Than Dirt", Navy Frogman.
He is a member there and on the board of directors. This is Dad in the "Dunk Tank." We all had a great time there. They had lots of great food and beer. No one went home hungry.
Judy Barnes
Jim Barnes "Old as dirt"
F.R.O.G. = Fully Rely on God.
Thank you God for our "Vida Loca" as U.S. Navy Frogmen!
Hi Doc,
No, I was not with Edward Leo Wisniewski in this article http://www.delmarvanow.com/article/20090724/OBITUARIES/907240317. I know it is a fact. I did not receive an award because I servd in the Pacific S&R. We did the first NSW recons in the Pacific along with UDT's one and two. Not too many people know about us.
Just know of Wisniewski's deed through reading History and know my Scouts and Raiders were also at North Africa and were warded eight Navy Cross. Also two were awarded in Sicily. At Normandy, two were awarded. Not too shabby for a small outfit that started in 1942 and ended in 1945. I have copies of all of these.
I do a S&R newsletter for just over 200 S&R. Some are widows of fallen men. I am a historian for the S&R and also have much info on NCDU's, UDT's and SEALS.
I enjoy looking at all t he pictures and stuff you put out on your web site www.sealtwo.org. You are one busy guy. Will dry up before you think I am can write a book.
" Old as dirt" Jim Barnes
UDT-SEAL Museum Volunteer

L.to R. top Row: Dave Strong, Charlie Bump, Larry Bradley, ANdy Heyden, Steve Lee, Aubrey Davis, "Doc" Lusk; Front Row: Kerry Hendrick, Chuck Bledsoe, Bob Schamburger, & Dorian Kaiser.

Faces at the UWSS reunion 2006

1964, with UDT -21-2; L.to R: Ralph Diebold, Ed Leasure, Bob Harraback, Bill Langley

Chuck Newell Brian J. Ouellette KIA Afgan.

The Black SEAL is an HM2 ST-1 "Spear Chucker" I forgot his real name. I do not know why i included Bill Langley in this collage of SEAL Corpsmen and ONE Doctor.

Dante Stephensen & Bob "Eagle Gallagher,
Bob and I were with the 7th ST-2,
when he was awarded the Navy Cross in 'nam
I thought it was gonna be "THE ALAMO" for us.

Erasmo "Doc" Riojas & John Friesch

"Hook" Tuure "Hoot" ANdrews and 3d wife

H.T. & wife James M. "Jim" Hawes

Kathy & Jim Lampman
Joe "Doc" D'ANgelo

A.D. Clark, Bill Holton, Joe Silva, Dave "Little Fat Rat" Sutherland

Lt. to Rt.: Bob Holmes,

Richard "Doc" Martin & Hoss Kucinski Mike Mc QUillis & Shadow

lt to rt: Dee Clark, Doc Riojas, Fred Miller, Frank Moncrief
"Fly" Fallon, Rudy Boesch

Nicola Brothers, Mark & CHris There are three of them
that are US Navy SEAL here in Houston TX
Captain Norm Olson "Sky Fossil"

Captain Norm Olson "Sky Fossil"

Pee Wee Nealey Hook Tuure, Pete Peterson,
Mike Boynton & Roy Dean Matthews


Bob Reeves, ??, Pat Badger

E. "Doc" Riojas, Rudy Boesch, Marge Bush

BACK L-R: Dale Mc Clesky, Jack Lynch, Terry Sullivan, Mingh (interpreter) Tom Keith, T. "Doc" Pacuicrk, Mike Bailey, Jim Finley KNEELING: L-R: "Big Al" Ashton, Rudy Boesch, Jerry Hammerle, Al Quist, Bob Neidrauer; K9 Rinney is Missing.

Bill Goines, Per Erik Tornblom, SAS Gym England: John"Fly" Fallon, Rudy Boesch,
Bill Brumuller, Callahan, Eddie Leisure, Doc Riojas, Fred Keener,
Swede Tornblom, Joe Silva, Jerry Waters


Lt to Rt:??, ??, Brumuller, ??, ROy Boehm,??
Sitting: Billy Burbank, Dante Stephensen, Rudy Boesch Shamberger KIA Grenada

Lt.toRt: Joe Stubbs, Clark "Doc" Long, John Violette Record diver to 1100 ft.

Top Row; lt to Rt: Dickerson (Coach), Ledbetter, Price, Tindall, Smith, Robinson, W.L. Thede, Atkinson, Huey BOTTOM ROW: Carroll, Ducharme, Adams, Beaver, McDonald, Smith, Juric

Sam Ciechon also Navy Frogman
Per-Erik Tornblom, USNavy SEAL, Class 19 E.C. R.I.P
Per-Erik Tornblom, USNavy SEAL, Class 19 E.C.
(retired) died today and will be cremated and his ashes scattered at the UDT SEAL Museum Muster 2010.He died at the Avante Group Nursing Home in Leesburg FL following his Hemorrhagic Stroke.He is survived by Family in Sweden. "Swede" was not married and has no dependents. "Swedes'" best friend: Capt. Patt Meara; email: CapnPatt [at] usa.com; 180 Dutchess Dr.; Leesburg, FL 34748-8928 has all details of "Swede's" relatives visit during his internment at Avante. Patt was visited Swede daily from the time of his acute medical emergency until his death. He has made himself welcome to any questions any SEAL teammate may have about "Swede."
----- Original Message -----
From:
To: Sent: Saturday, November 28, 2009 4:18 PM
Subject: Re: Thank you Dennis

Doc,
Super! Thanks, as I know John would approve. Someday you'll have to explain to me how to setup a web site like you have. Thanks too for write-up on Swede Thornblom. I was TAD to Seal Team TWO from ST-1 in 1962 and went on a European trip with Swede, traveling to France, Bergen, Norway, and jumped into Greece with Greek commandoes. Upon return to CONUS got caught up in Cuban Missile Crisis. Great memories of Swede, a bit on the crazy side, but then who wasn't? Great memories of Swede and gang taking me out to someone's home when I landed at Norfolk, and then the party really began. Ha-Ha!
Dennis
----- Original Message -----
From: Doc Rio To:
Sent: Saturday, November 28, 2009 4:47 PM
Subject: Re: Thank you Dennis
wow! Swede and I made a similar trip to SAS camp in Hereford England then on to Northern Germany on an op with SAS, Green Berets, and US. Swede's squad did not get captured. We were waitin for our Submarine extraction, it was colder than hell. Rudy and Lt. Truxtell spoke German. they got into civilaian cloths and went an bought beer in the near village. We blew up all our targets and got to the extraction area 3 days early. the second day we built a fire. the third day the Germans came and captured us.
LOL great OLD DAYS!
Rio

Per Eric Tornblom getting drummed out of the Navy

Per Eric Tornblom BMCS
Mark L. DONALD (SEAL)


The President of the United States of America takes pleasure in presenting the Navy Cross to Lieutenant Mark L. Donald, United States Navy, for extraordinary heroism as Medical Officer assigned to a Joint Operational Unit conducting combat operations against Al Qaida and Taliban enemy forces in support of Operation ENDURING FREEDOM.

"Tiger" & "Hoss" Kucinski & ?? Tollison Brothers

Sam Orr, E. "Doc" Riojas, Ty Zellers, A.Dee Clark
SEALs KIA in Afghanistan 2005
July 2005 : It is with great sorrow, that the Naval Special Warfare Foundation and the UDT-SEAL Association a the memorial services for ten Navy SEALs killed in Our thoughts and prayers go out to the families of these men during this very difficult time.
The memorial service will be held at 1000, Friday, July 8, 2005 , in the NAB, Little Creek Base Theater for the five members of SEAL Team TEN and the one member of SDV Team TWO who died in The uniform for active duty Navy is Service Dress Blue.
The five SEALs from SEAL Team TEN are:mal">Chief Petty Officer Jacques J. Fontan, 36, Class 219, of New Orleans Louisiana Jacques is survived by his wife, Charissa.
LCDR Erik S. Kristensen, 33, Class 233, of California] Erik is survived by his parents R Edward Kristensen and Suzanne "Sam" Kristensen.
Petty Officer 1st Class Jeffery A. Lucas 33, Class 191, of Arial">Oregon Jeff is survived by his wife of 12 years, Rhonda, and theiryear-old son, Seth.
LT Michael M. McGreevy, Jr, 30, Class 230, of New York Mike is survived by his wife, Laura, and their 1-year-old daughter, Molly.
Petty Officer 1st Class Jeffrey S. Taylor 30, Class 229, of Midway, West Virginia Jeff is survived by his wife, The SEAL from SDV Team TWO is: Petty Office 2nd Class Danny P. Dietz, Class 232, Colorado Dan is survived by his wife Marie. In Hawaii memorial service will be held Monday, July 11, 2005 at the National Cemetery Honolulu for the four members of SDV Team ONE who also perished in Afghanistan.
The uniform for active duty Navy is Summer White. The four SEALs lost from SEAL Delivery Vehicle Team ONE are: Senior Chief Petty Officer Daniel R. Healy, 36, Class 176, of Exeter New Hampshire Dan is survived by his wife Normida four children from his former wives and three stepchildren.
LT Michael P. Murphy, 29, Class 236, of Medford. Mike is survived by his parents Dan and Maureen Murphy. Petty Officer 2nd Class Eric S. Patton, 22, Class 239, of Boulder City Eric is survived by his Navy SEAL father James Patton.
Petty Officer 2nd Class James Suh, 28, Class 237, of Deerfield Beach James is survived his father Solomon Suh.
Navy SEAL Killed in Afghanistan
By NSWG-2 PAO (LT John Perkins, USN - (757) 462-2282
May 29, 2004

Brian Ouellette KIA Afganistan

VIRGINIA BEACH, VA. - Navy Boatswain's Mate 1st Class (SEAL) Brian
Ouellette, 37, was killed early Saturday morning (approximately 2:17
a.m. EST) while conducting a mounted patrol in the vicinity of Jahak and
Seleh Afghanistan.
A 14-year Navy and SEAL veteran, Ouellette was conducting operations in
support of Operation Enduring Freedom when the vehicle he was in struck
an enemy ground emplaced munitions - either a land mine or improvised
explosive device, but exact details are unavailable at this time.
Originally from Maynard, Mass., Ouellette enlisted in the Navy in
February 1990 and entered Basic Underwater Demolition/SEAL training in
San Diego and graduated in 1991, Class 173.
He was assigned to Naval Special Warfare Group TWO, which is located on
Naval Amphibious Base Little Creek, Virginia Beach, VA.
The wake/visitation for Brian will be held between 1600-2100 at Joyce
Funeral Home on Monday, 7 June. The Funeral Home address is 245 Main
Street, Waltham, MA 02453; phone number, (781) 894-2895. The funeral
will take place at ST Luke Catholic Church, 132 Lexington Street,
Belmont, MA on Tuesday, 8 June at 1100. For further detail contact
Joyce Funeral Home at (781) 894-2895.
A memorial service for Brian will be held at NAB, Little Creek Chapel,
Norfolk, VA 10 June at 1000. Military uniform is summer whites.
Teammates and friends are encouraged to attend the service.



As we do every year, some of the GulfCoast SEALs pay their respects to Ike Rodriguez at Houston Nat.Cemetery.

Isaac George Rodriguez III TM2(SEAL) KIA Panama SEAL Team FOUR
Isaac George Rodriguez III - Grave Record1965 - 1989: Houston National Cemetery in Houston, Texas
Isaac George Rodriguez III was born on March 22nd, 1965 and died on December 20th, 1989 at the age of 24.
Isaac was buried at Houston National Cemetery in Houston, Texas and was a veteran of the following wars: Panama.
Get Grave Records for Isaac George Rodriguez III from Ancestry.com Grave Record of Isaac George Rodriguez III
Public Records Name Harris County, Texas Economy Presidents Other Records Review Grave Record of
Isaac George Rodriguez III Details Name Isaac George Rodriguez III Birth Date March 22, 1965 Death Date
December 20, 1989 Age at Death 24 Veteran Status Military Branch US NAVY Military Rank TM2C War(s)
Panama Cemetery and Grave Information Cemetery Houston National Cemetery Cemetery Section ID J Site Number
747 Address 10410 Veterans Memorial Drive Houston, TX 77038 Cemetery Website Houston National Cemetery
Cemetery Phone 281-447-8686 Record Citation US Veterans Grave Records
US Veterans Grave Records. Record count: 7,019,528. data.gov. https://explore.data.gov/.


Apollo Recovery Team

UDT Apollo Recovery Team Red Fane "Underwater Warrior"
the book and later the movie "Frogman"

Phil Powell & Knipp

James REgan

Clark "Shorty" "Doc" Long was ST-2 'nam war games
From:

Eugenio Crescini


To: Doc Riojas
Sent: Tuesday, July 15, 2008
SEAL Team 2, Detach Alfa, 5th Plt, RSSZ,Vietnam:
I put the these men thru BASIC(East Coast 1964-1965):
Lt Jukoski, Ltjg Norris, Ashton, R. Davis, Waters, Peck, Ebner & Baron (5 Plt at Nam)
LT. M. Jukoski LTjg T. Norris
DMC E. Crescini
BT1 D. Zmuda
BM1 A. Ashton
HM1 R. Lashomb
BM2 R. Davis
EN2 E. Ebner
BM2 F. Waters
DK2 K. Peck
STG2 J. Glasscock
ABM2 P. Hood
AM3 T. Baron
GMG3 M. Pierson
LDNN Long

Jason Friewald John Marcum

Two SEALs from Dam Neck killed in Afghanistan

Sam Fournier ST-2 'nam

I know so well and I am blocking out! HELP! is it Davis?

LT. Frederick E. Trani was wounded by a VC booby trap. He was being cared for in an Army Hospital. The news we heard at the team is that he died because he received a blood transfusion that was not his blood type. ST-2 had another death, MCPO Drady, died years later as a result of receiving HIV positive blood when he was transfused after his chemo therapy treatments in the early 1980's.
Spence Dry: A SEAL's Story
By Captain Michael G. Slattery, U.S. Navy (Retired) and Captain Gordon I. Peterson, U.S. Navy (Retired)
Proceedings, July 2005
Early in 1972, two U.S. airmen being held as prisoners of war at the infamous "Hanoi Hilton" prison set in motion an escape plan. In response, the U.S. Pacific Fleet orchestrated what became known as "Operation Thunderhead," a rescue mission that played out that June in the Red River delta.
http://www.military.com/NewContent/0,13190,NI_0705_Seal-P1,00.html the whole story on this link.
28 SHIPMATE
A Hero's Legacy... 30 Years in the Making
Teriyaki Shrimp Up the stone staircase from the rotunda at the center of the Naval Academy's massive Bancroft Hall stands Memorial Hall.This hallowed place honors the memory of those Alumni who were killed in action defending the nation against its enemies.The standards and qualification criteria for this honor are demanding, as they should be.
But one name, nevertheless, had been missing from Memorial Hall's honored dead for much too long—that of Lieutenant Melvin Spence Dry '68— the last Navy SEAL killed during the Vietnam War. Although Spence and I were classmates at the Naval Academy we really didn't get to know each other well until the shared experience of surviving Basic Underwater Demolition/SEAL (BUD/S) training— training that included a cold winter "Hell Week," seemingly endless formation runs in soft sand, and long cold ocean swims and small boat rock portages at night through plunging surf during Pacific winter storms.
Getting to know your future teammates was a very big part of that experience. Starting in December 1969,we began as a winter class of 12 officers and more than100 enlisted. By graduation in June 1970,we were down to a core of five officers and 22 enlisted men. By then we all knew each others' strengths and weaknesses as well as we knew our own.A particularly strong bond formed among those five graduating officers of BUD/S-class 56: Mike Cadden, Jerry Fletcher, Jim Hoover, Spence Dry and me. That bond remains unbroken.
Following graduation from BUD/S, I joined three of those officers and rented an old house on Fourth Street in Coronado, just up the road from the SEAL and Underwater Demolitions Teams of the U.S. Pacific Fleet.After long days of training and learning our craft in the "Teams,"we would often gather at a favorite local restaurant located across the street on Glorietta Bay in the Hotel Del Coronado's old boat house.There we would take our meals together and talk shop.Spence would invariably order his favorite meal—teriyaki shrimp. I never saw him order anything else.
Times were good then and all too short.We were young,well-trained and eager to test our mettle in combat Four of us were assigned to UDT-13, and within a few months we deployed to the Philippines with the entire command. Spence deployed almost immediately from there to the Republic of Vietnam as officer in charge (OIC) of Detachment Hotel near Da Nang. There he led his detachment on river reconnaissance, combat demolitions and search-and-destroy operations along the Ky Lam river.When Jim Hoover was seriously wounded at Dong Tam, Spence relieved him, and I relieved Spence.Upon return from Vietnam, Jerry, Spence and I transferred to SEAL Team One. The time at SEAL One was spent training, volunteering and competing for combat deployments.
Upon reflection,we also made a general nuisance of ourselves at San Diego's local watering holes. SEALs,Marines and naval aviators would compete for attention during off-duty hours and in between WESTPAC deployments. Our favorite haunts for these contests were The Down Winds, MCRD,"MexPac" and the Miramar Officers Club (of the feature filmTop Gun fame).The memories of those uproarious and politically incorrect times are still vivid—we trained hard, played hard and did the things that young men do when they think they'll live forever. Reality would soon change all that.
Spence soon deployed to Vietnam as OIC of a SEAL platoon. Such opportunities were becoming rare as the Vietnam War wound down. Nixon's "Vietnamization" program had ended all the routine SEAL platoon "direct action" deployments.All that was left in Vietnam for newly minted SEALs were one-year tours as SEAL advisors and on exceptional occasions, a tailored mission deployment for a specific purpose or contingency.
It was a deployment for a special assignment in Vietnam in 1972 that Spence was leading when he was killed during a desperate attempt to accomplish an extremely difficult and hazardous mission—what we eventually learned was a POW rescue mission code named Operation Thunderhead. Officially the word from on high during the summer of 1972 was that he had died in a "training accident," the specific location and purpose of which were highly classified and disclosed only on a "need-to-know" basis. We wanted to know more.
Gradually, as the surviving members of his team returned to Coronado,we uncovered the bits and fragments that enabled us to piece together key parts of how his death actually occurred. Spence and his teammates were conducting a highly classified clandestine reconnaissance and attempted rendezvous under extremely hazardous combat conditions off the coast of North Vietnam. They had launched at midnight the night of 3 June from a submerged submarine, the amphibious transport GRAYBACK (LPSS-574), operating in the extremely shallow enemy waters in the northern Gulf of Tonkin off the coast of North Vietnam.
After several hours of fighting an overpowering tidal current, they had been compelled to scuttle their only mode of clandestine transportation, a SEAL Delivery Vehicle (SDV), after its battery power expired during their struggle against the tidal current and sea state.After swimming seaward with the SDV in tow for seven hours to prevent its capture in enemy patrolled waters, they were recovered by helicopter and returned to the command ship, the nuclear-powered guided-missile cruiser LONG BEACH (CGN-9), for debriefing.
Lieutenant Dry (in center holding paper) briefs his SEAL Platoon "Alpha" on the deck of the submarine GRAYBACK. Photo courtesy of Timothy R. Reeves
Lieutenant Dry (on left, partially obscured) and fellow officers have lunch at the "mud flats officer's mess" during their infamous "Hell Week" of SEAL training. Photo courtesy of Robert Dry
Lieutenant Dry, serving as coxswain, and members of his Alpha Platoon return to GRAYBACK following a training exercise prior to Operation Thunderhead. Photo courtesy of Timothy R. Reeves

ST-1 C.O. promoting Slattery & Dry; note the UDT gold emblem on Slattery's lt. breast!
SEAL Team One's commanding officer promotes Slattery (right) and Dry (center) to lieutenant in 1971 during a ceremony at the team's compound in Coronado, CA. U.S. Navy Photo courtesy of
26 Robert Dry
By Captain Michael G. Slattery '68, USN (Ret.) A Tribute to a Classmate and SEAL Teammate
FEATURE But in true SEAL tradition, Spence would not quit. He knew he had to return as soon as possible to the submarine. He had information vital for a backup team preparing to launch a second attempt, and Spence was determined to see that they got it. During a secure communication with GRAYBACK'S commanding officer and the on-scene tactical commander, then-Commander John D. Chamberlain, Spence maintained that the information and experience he had just gained were vital to the success of future missions.
Accordingly, it was decided that the SEALs would be returned to GRAYBACK in the submarine's operating area off the coast of North Vietnam.The SEALs would jump into the water near the submarine—a "helo cast" in SEAL parlance.The two SEALs and two UDT-11 SDV operators boarded the Navy helicopter for a rendezvous an hour before midnight. Beyond the challenge inherent with a nighttime cast, the attempted rendezvous was further complicated by the highly classified nature of the SEALs'mission—an operation so secret that the submarine had to remain submerged and undetected even by the U.S.Navy's Seventh Fleet.
Its ships patrolled throughout this area of the Tonkin Gulf, and only a select few were aware of GRAYBACK and its Navy special warfare swimmers operating in their midst. After several unsuccessful passes, including one flown over North Vietnam's coast, the helicopter pilot thought he had finally spotted the signal from the submarine. Spence and his men prepared to conduct the helo cast to link-up and lock-in to the sub.When told they were over their objective and given the signal to "drop,"Spence stepped out of the helo. The rest of the SEALs rapidly followed.
The helo was too high and fast for safe entry, and the jumpers hit the water hard. Spence was killed on impact, and the others injured—two seriously. Complicating the worsening chain of events,GRAYBACK was not in the immediate vicinity. The survivors were forced to tread water in the presence of enemy patrol boats until they were recovered by helicopter at daybreak. During the course of the night, one of the SEAL platoon's most experienced combat veterans, then-Warrant Officer First Class Philip "Moki"Martin, found Spence's body and held it for recovery. Spence would be the last SEAL to die in Vietnam.
Because his death was not specifically caused by enemy fire, and therefore, according to the cover story, simply a tragic mishap, it was classified as "accidental." Besides the potential political fallout during the waning years of the U.S. involvement in Vietnam, disclosing the highly classified nature of the operation that surrounded his death would put similar future POWrescue attempts at risk. But the risk to Spence and his fellow SEALs during that particularly dangerous operation was from more than just the looming threat of hostile fire.
Several treacherous operational hazards were encountered throughout the entire operation's full mission profile.And although certain aspects of his mission still remain classified, the risks included the night underwater lock out and launch from the submarine GRAYBACK; the long hours of submerged transit through enemy patrolled waters to the target area in an unproven, free-flooding SDV; the strong tidal current and sea state that made mission success problematic and ultimately forced the SEALs to tow the SDV seaward for seven hours to prevent its capture; and the high risk of detection and engagement by aggressive enemy patrol boats that probed the coastal waters and extreme shallows of the northern Tonkin Gulf off North Vietnam.
Such mission uncertainties of SEAL operations go with the territory. Throughout the entire rescue attempt, Spence's team needed to remain undetected—even by friendly forces.But if the enemy did detect the SEALs and forced them to return fire, it would have been merely one more mission event to overcome in a long and continuous sequence of one high-risk rescue operation. We didn't know those details when we learned of Spence's loss at morning quarters in SEAL Team One's compound in Coronado back in June 1972.
All we knew was that a close friend and good teammate, an outstanding officer with tremendous potential,had been killed.So, on the night that we learned of his death, four of his closest teammates gathered once more at Coronado's Chart House and asked for a table for five by the window. It was a nice spot—one that Spence surely would have approved of—overlooking Glorietta Bay and the lights of San Diego and the Coronado Bridge. Everyone around us that night seemed to know something exceptional was unfolding...and they gave our table a wide berth. In that private space we each retold stories about Spence and raised our glasses to the empty chair and separate place that we had made the waiter set—with teriyaki shrimp.
Epilogue: On 25 February 2008, in an award ceremony in Memorial Hall, Lieutenant M.Spence Dry,USN, was posthumously presented the Bronze Star Medal with Combat Distinguishing Device "for heroic achievement in connection with combat operations against the enemy." Secretary of the Navy Donald Winter also approved the award of the Navy and Marine Corps Commendation Medal with Combat Distinguishing Device for then-CWO Moki Martin for May 2008 29 heroic actions during that high-risk mission off the coast of North Vietnam more than 35 years ago.
Following the award ceremony several of those who had attended that farewell dinner back in Coronado gathered that evening at the Annapolis Chart House for a very special reunion. Although it had been more than 35 years, our memories were still fresh and old stories flowed with the wine, and maybe a tear or two.a
This tribute by Captain Mike Slattery '68,USN (Ret.), provided the basis for an article he co-authored with classmate Captain Gordon I. Peterson '68,USN (Ret.),"Spence Dry—A SEAL's Story," published in the U.S.Naval Institute Proceedings in July 2005. Captain Slattery teaches History and Government at Campbell University in Buies Creek,NC.

Lt - Rt: Mike Slattery, Jim Hoover,
Spence Dry, Jerry Fletcher, Mike Cadden
The five officers of BUD/S class 56 taken at the ceremony, from L to R: Captain Mike Slattery '68, USN (Ret.); Lieutenant Commander Jim Hoover, USNR (Ret.); Lieutenant Spence Dry '68, USN (photo); Commander Jerry Fletcher, USN (Ret.) and Lieutenant Commander Mike Cadden, USNR (Ret.).

Michael G. Slattery LT. & M. Spence
Then-Lieutenants (junior grade) Michael G. Slattery (left) and M. Spence Dry following the completion of "Hell Week" during Basic UDT/SEAL (BUD/S) Training. Photo courtesy of Robert Dry May 2008 27 Photo by Spence Cadden
Lorimar Group - Mike Johnson

Mike Johnson
Doc Rio–
I have always enjoyed receiving your emails and hope to continue doing so. FYI, I was 8404, 8492 and 8491. After making HMC and post platoon LCPO, I left to Goat Locker and became a CWO. I retired as a CWO-3 (SEAL).
He is a couple more photos:
1. Me playing Theodore Roosevelt for the History Channel. "TR and American Lion"
2. Me at Baghdad Fire Department
3. Jerry McCauley (Deceased) former classmate, teammate and best friend
Have a great New Year! Best regards,
G. Mike Johnson, President & CEO
Lorimar Group, Inc. - "Mission Critical Communications - Technologies"
mike.johnson [at] lorimargroup.com
WEBMASTER's note:
Thank you sir. Best Wishes on your Enterprise. Erasmo "Doc" Riojas aka: Doc Rio : docrio45 [at] gmail.com

C.L. Walsh & L.O. Samuelson
----- Original Message -----
From: Franklin Anderson
To: doc rio
Sent: Thursday, February 26, 2009
Subject: Deceased SEAL members;
I sent an E-mail earlier and brought up the question of what qualifies for KIA & KIT. I have reviewed the list and thought you might like the article on Walsh and Samuelson.
As I said previously Doc's Hetherington and Cline were on a Search mission for a buddy and were killed in a plane crash --I have a clipping in my files to that effect. Richard Coats was in the Philllipines and died of a Heart attack while training for CISM.
Fredrickson was TAD to the Army for training and died in the Potomac river while on a training mission--their boat over turned and Freddy made it closer to shore than anybody before dying. The instructors had secured before the problem was over.
Jim Fox from TM 21 was being picked up by the Fulton pickup system and the cable broke at the door of the plane, because there was no emergency cut-off switch---There is film footage of the whole incident. My question that I posed previously is what definition are you; applying to KIA AND KIT.
I also mentioned Bill Robinson had retired and was selling Real Estate when somebody cut his throat--still unsolved. Please let me know what your parameters are?
Doc Rio is correct on his statements ----I strongly recommend that before the final list is solidified, it be circulated again.
Franklin

David Goggins

Brian W. Curle click on name
Someone here has the helo story mixed up... There were five Teammates from SEAL Team Onethat were lost on that helo,

BM3 James R. Gore ST-1 23 Jun 70 Can Tho; Helo crash
MM2 Richard J. Solano ST-1 23 Jun 70 Can Tho; Helo crash
SM3 John S. Durlin ST-1 23 Jun 70 Can Tho; Helo crash
RMSN John J. Donnelly ST-1 23 Jun 70 Can Tho; Helo crash
FN Toby A. Thomas ST-1 23 Jun 70 Can Tho; Helo crash
This crash happened the day before I arived in Vietnam on my first tour with Team 1... The helo was not a jolly green but an army slick that had just been shot up on a SEAL op & wasn't shut down at SeaFloat to check out the damage before heading back to Bhin Thuy...
DD

Doc Riojas' note: I was sent by SPECWARGRU Vietnam to see if i could ID some these SEALs at Morgue Registration TonSonNhut Air field. These men were not found for days after the helo crash and their bodies were almost at the point of exploding in size and unable to ID them. Sad scene!

BUD/S Class 182

DonnieRaimon Duncan Smith Elbert TIllman Jr.

Adm. Duncan Smith & SEALs
photo by: Dean Cummings John B. MacLaren

Keith Davids Marcus Colburn

Byan Cox

SSgt Cullen Robert W. "Pete" Peterson

Shane Patton Erasmo "Doc" Riojas & Korean Houseboy
Источник: http://www.sealtwo.org/photoalbum11.htm
Page 20, US Navy SEAL Photo Album
Extended tour decoration
Navy SEAL s wife: We made porn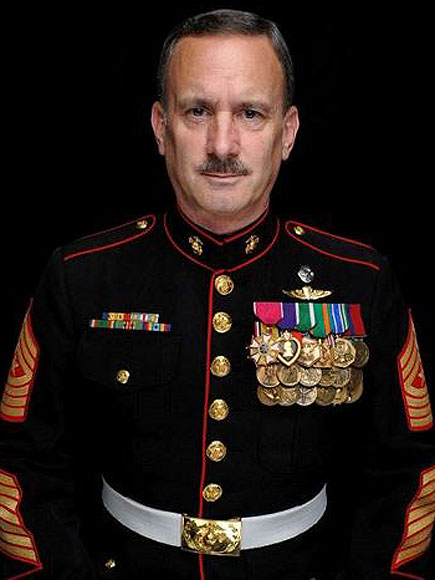 US Navy SEAL pictures, Erasmo
Former Navy SEAL to run for
The Navy SEAL Rumor Buster
Military Daily News m
22 Unbelievable Places that are Hard to Believe Really Exist
40 U as decoradas en rojo dise os
55 Super Hot Short Hairstyles
Best 20 Gray Living Rooms ideas on Pinterest Gray couch living
Cached
Cer mica gala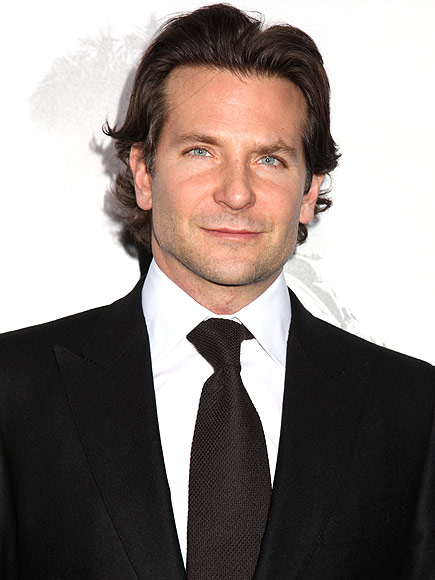 E-mails from an Asshole - Dont Even
Exterior Doors, Door Decorating
Free Party Printable for Under the Sea: Little Mermaid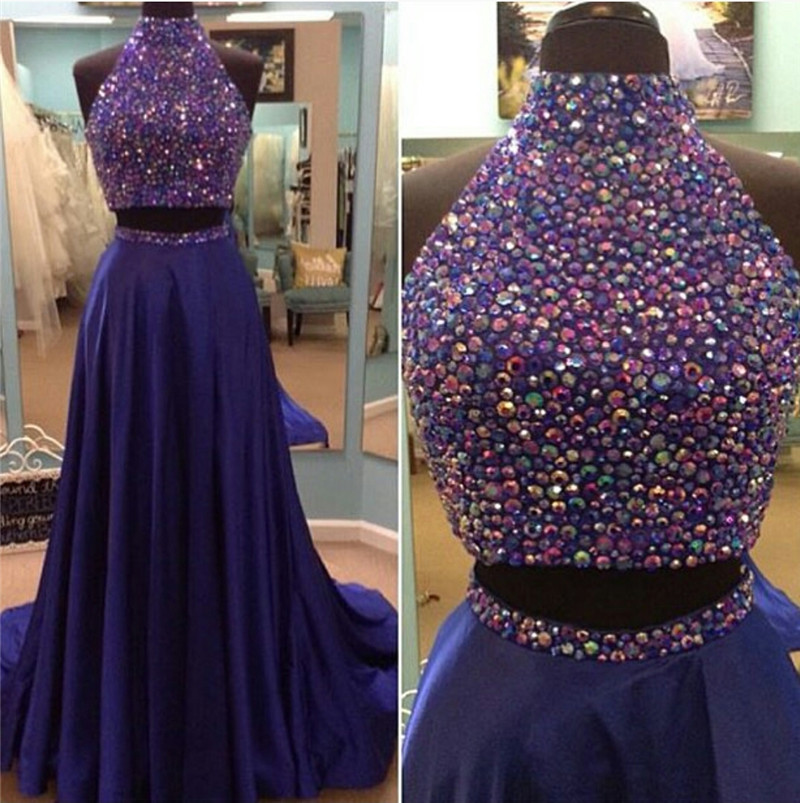 General Wax - Wholesale Candles - Discount Candles